When Things Go Wrong: Will You Respond Or React?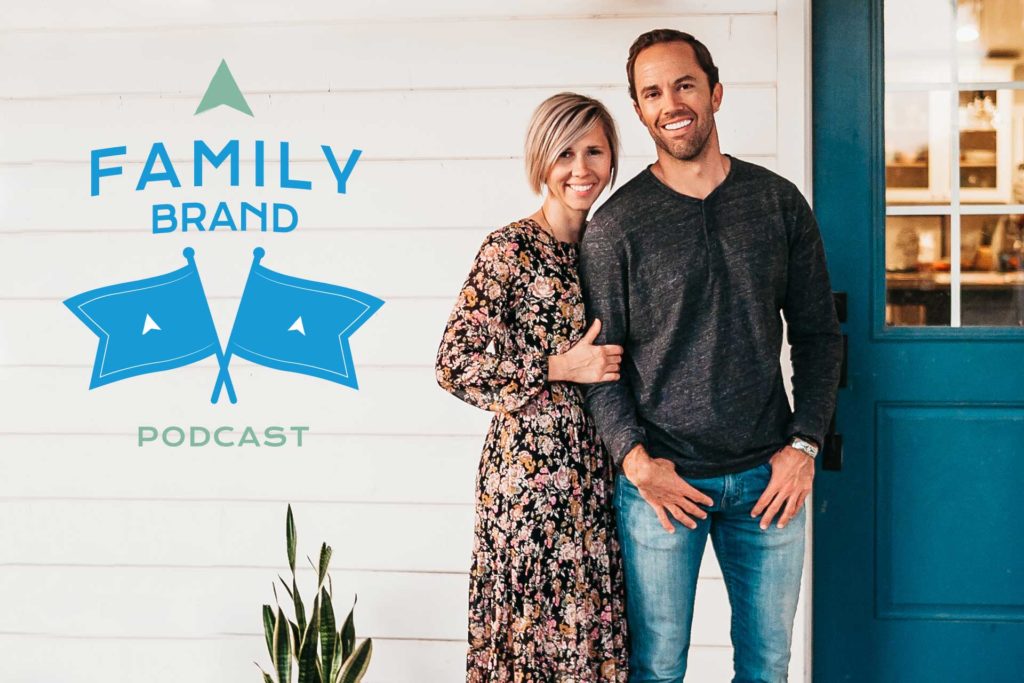 You've heard it said, "there are no guarantees in life…" The truth is that there is at least ONE thing you can count on.
At some point, you can guarantee that things will not go according to plan.
Despite your best efforts, your consistent practicing or organizing, or planning, sometimes "the universe" has other plans.
Can you relate to the feeling: It's safe to say that we have all been there at one time or another. Recently, we had a pretty big disappointment in our family that got us thinking about when things go wrong and how to respond.
Don't get us wrong nones loved ones or pets passed away, but it was a sad time nonetheless. (Especially for our kids.) Instead of feeling sorry for ourselves and wallowing in our emotions, we decided to intentionally change our perspective and respond instead of react.
How we respond to negative circumstances as parents is how our children are learning how they should behave/respond in times of pressure or sadness. That's why even when bad things happen or don't go as planned…we still try to respond and model what healthy emotions look like for our kids. We aren't perfect at it, but we understand this principle in life is key to raising and leading a resilient Family.
In this episode, we will share a practical example of how we are handling disappointment in the Smith House, what Chris has been learning about Stoicism and Leadership, how to teach your kids gratitude despite their circumstances and more!
We hope these powerful concepts and conversations will help you and your family handle any speed bump, pebble, or mountain that comes your way on the road of life. Follow the links below to connect with us and for more free resources!
More Of What's Inside:
Leadership lessons from WWII
There is always an opportunity
Tips for raising resilient kids
Our Family Vacation Summer Bummer
Being grateful in every situation
The FOMO was real
Being negative will never positively affect you
A brief lesson in Stoicism
And much more!
Links From This Episode:
Book- "Man's Search For Meaning" by Viktor Franklr: https://www.amazon.com/Mans-Search-Meaning-Young-Adult/dp/0807067997
Meditations: A New Translation: https://www.amazon.com/Meditations-New-Translation-Marcus-Aurelius/dp/0812968255
Podcast- The Daily Stoic: https://open.spotify.com/episode/4aka7yo0qyVKhMmwipALfP?si=PwNd-M5aRXqy0R-UISIbrw&context=spotify%3Ashow%3A7fY99FB3bNyn7nEdXCoBeB&nd=1
Website:
Social:
Free course:
Episode Minute By Minute:
0:42 Opportunity or disaster…you decide.
2:26 Can you be this type of leader?
4:00 When our dream vacation didn't go according to plan
7:20 How you respond is how your kids respond
10:39 Finding opportunity in any situation
14:19 What the data say about resident families
16:00 What Chris has learned about Stoicism
18:54 One leadership quality we should all aspire to have
JOIN OUR FAMILY BRAND NEWSLETTER!
Join our Family Brand newsletter to discover monthly inspiration on how you can level up your family culture, and become a better parent, a better spouse, and build a stronger family.
More peace, connection, and fulfillment at home might be just one email away!