3 Questions to Ask Yourself to Level Up Your Parenting in 2023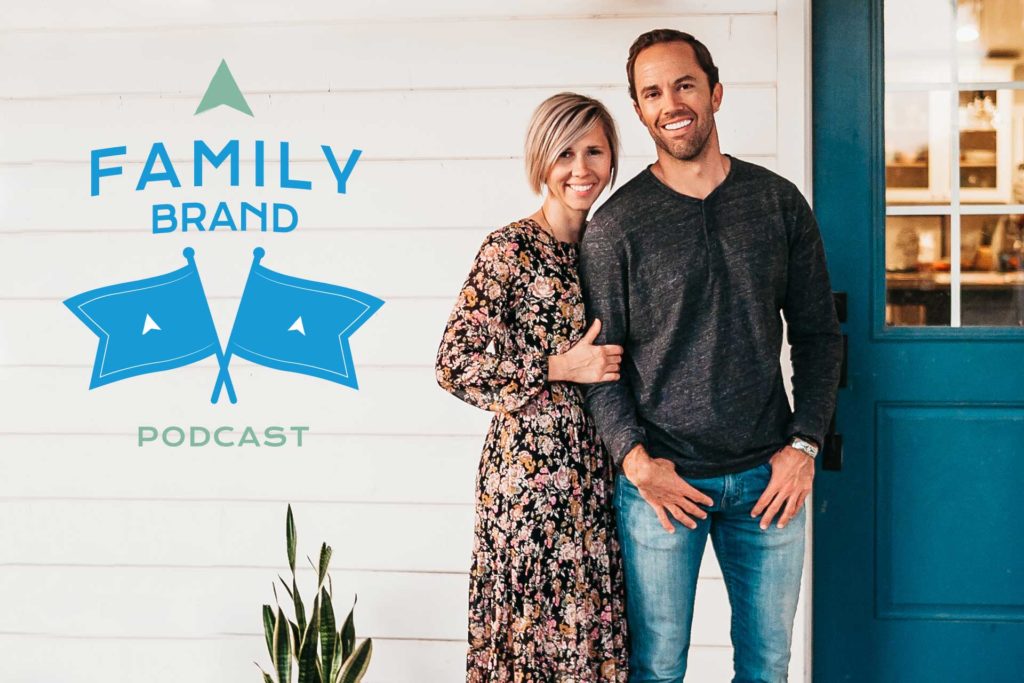 Nothing leads to better conversations like traveling on the open road.
Recently, we were traveling for a quick work trip and our four oldest kids were hanging out with friends for Christmas Break. We took our youngest to friends about an hour and a half away so we found ourselves with some alone time in the car.
We started talking about our kids individually and how we can love them more intentionally in 2023. It led to one of the most thought-provoking and powerful conversations we have ever had as parents. We left the trip with 3 questions that every parent should be asking if they want to up-level their parenting.
Welcome back to the Family Brand Podcast! Today on the show, we will let you in on our conversation and break down our answers to these 3 parenting questions. However, full disclosure is we haven't fully finished this exercise ourselves, so we will all be doing it together.
After serious consideration, we decided to take some time with our answers and really lean in to find the most intentional ways to love our kids this year. It truly is a profound experience and we plan on making this process a part of our yearly routine.
Setting relationship goals and being strategic about how you lead your family doesn't just apply to your kids. You can apply these same questions to your marriage and show your spouse more intentional love in the New Year.
And speaking of the New Year, don't miss out on our FREE New Year's Eve Bundle. We have a few ideas to help you create the most meaningful, fun, connected, positive, and awesome New Year's Party your family ever imagined!
Our plans consist of 3 main activities:
Reflection of the past year
Family Awards Ceremony
Vision Boards creation
These 3 activities can help children understand the concept of time, the power of setting goals, encourage positive habits, reinforce their identity and uniqueness, plus so much more!
It will be your family's new favorite tradition! Get access now: http://familybrand.com/new
More Of What's Inside:
How can we show up for each of our children
Some tools and strategies to help your kids
How are we finding the answers to these questions
The power of making investments in your family
A few examples of how we are applying our answers
How to have the best year yet
And much more!
Links For This Episode:
Website:
Social:
Free course:
Episode Minute By Minute:
0:07 What's inside this episode
2:00 A new tradition we are implementing as parents
4:24 Helping and loving your kids as individuals
5:05 How we are showing up for our kids this year
8:00 Making proactive investments in your family
11:03 Intentional goal setting for every relationship
12:01 How to capitalize off the new year
JOIN OUR FAMILY BRAND NEWSLETTER!
Join our Family Brand newsletter to discover monthly inspiration on how you can level up your family culture, and become a better parent, a better spouse, and build a stronger family.
More peace, connection, and fulfillment at home might be just one email away!