Are You Outgrowing Your Friends?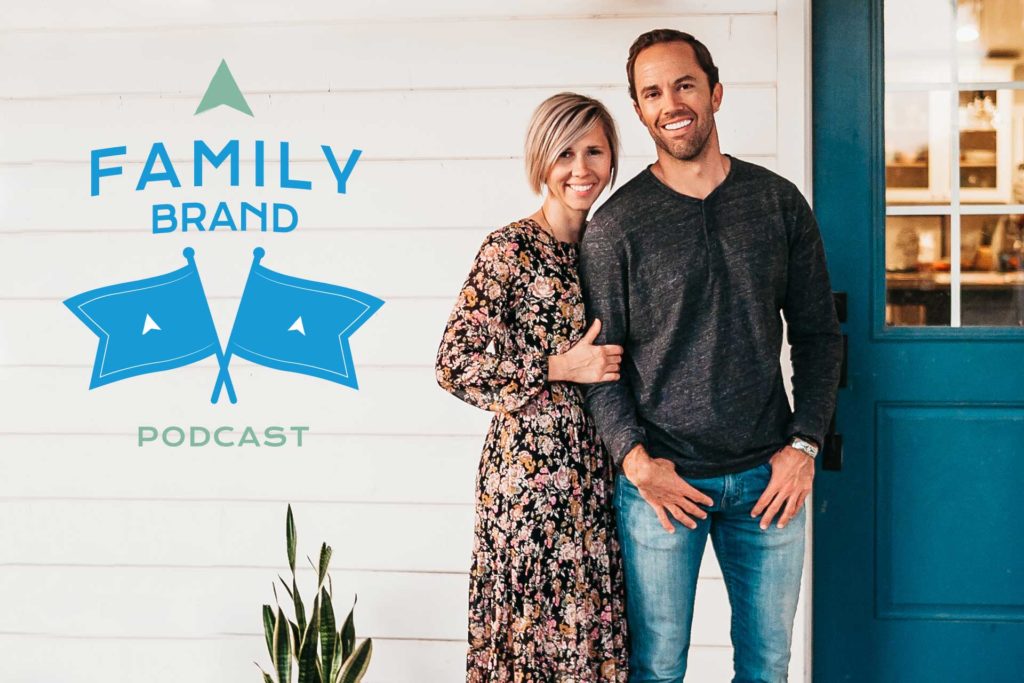 Welcome to the 100th episode of the Family Brand Podcast! That's crazy, right?
We are so excited to cross this milestone together. Honestly, we never thought we would keep going this long! It just goes to show that taking it one week at a time and staying consistent can help you reach any goal!
Over the past 100 episodes, we have had more fun than we ever thought possible. Maybe we would have talked with each other and recorded it, but what truly has made it so fun and life-giving is the fact that YOU join us every week!
We have been so humbled by your willingness to share the show with your friends, leave reviews, and hit subscribe so you never miss an episode. Without you, none of this would be possible! Our commitment is to keep bringing value to you and your family and help you become a stronger family through each episode. Here is to 100 more!
Over the past few weeks, we have been discussing what topic we should cover for our big milestone episode. We got feedback from friends and family and brainstormed what could be the best thing to do for our 100th time together.
After our recent family vacation, it was obvious that friendships and surrounding yourself with the right people were the best thing we could bring to you today. Hit play to hear how you can start leveling up your family's relationships with people who bring the best out of each other.
Surrounding ourselves with powerful families like yours has been key for us living a more fulfilling and prosperous life. We can't stress the importance of rich relationships in 2022 and beyond. That's why we encourage you to listen to the end to hear your "homework" from this episode if you want to start surrounding yourself with the right people today.
PS:
If you want to create your own Family Brand and Values, head to: familybrand.com now!
More Of What's Inside:
Happy 100th episode!!!
Our last-minute trip to Texas
Hilarious text from our mentor
How the "right people" make you feel
Why you need to take a friendship audit
A quick recap of our fall family vacations
Alternate topic ideas for episode 100
Be intentional with your kids friendships too
And much more!
Website:
Social:
Free course:
Episode Minute By Minute:
0:42 Welcome back to the 100th episode of the Family Brand Podcast!
3:03 How we decided on our 100th topic
5:20 Why our most recent vacation was magical
8:59 You are who you hang out with! (Did your mom say that too? Lol)
11:33 Why we surround ourselves with people we vibe with
14:51 Be careful who you let speak into your life
17:22 The long-term benefits of relationships
19:12 Why you need to take a friendship audit today
JOIN OUR FAMILY BRAND NEWSLETTER!
Join our Family Brand newsletter to discover monthly inspiration on how you can level up your family culture, and become a better parent, a better spouse, and build a stronger family.
More peace, connection, and fulfillment at home might be just one email away!