Embracing Freedom: Living Fully in the Present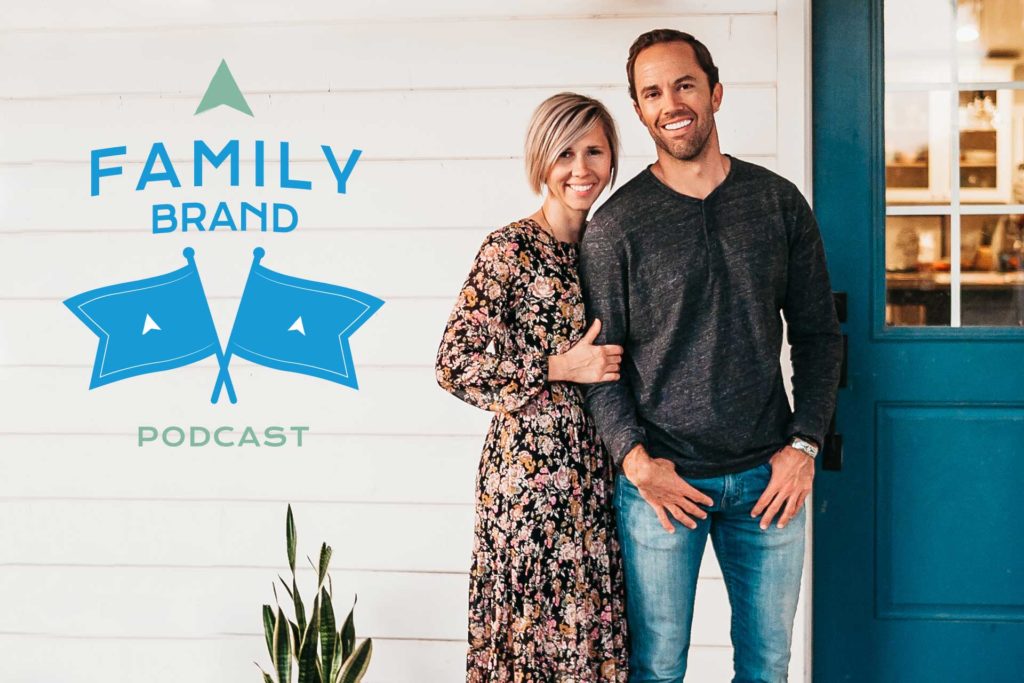 Hey there! Welcome back to another episode of the Family Brand Podcast. We're Melissa and Chris, and we're excited to have you join us on our journey to becoming better spouses, parents, and builders of strong families!
At the time of this recording, we have been celebrating the 4th of July here in America, and that's why today, we want to discuss a topic that has been at the top of our minds lately: freedom.
When we think of freedom, it's not just about living in a free country; it's about finding freedom within ourselves. We've been inspired by stories of individuals who have found a sense of freedom even in challenging circumstances. Viktor Frankl's book "Man's Search for Meaning" taught us that true freedom lies in our ability to choose our attitude, regardless of the circumstances we face.
We've realized that freedom starts by letting go of the pain and regrets that hold us back. It's about embracing the present moment and releasing the worries about the past or future. We often find ourselves trapped in our own insecurities and doubts, limiting our potential. But we've made a choice to break free from these self-imposed limitations.
During a recent church gathering, Chris shared his thoughts on stepping out of our comfort zones and embracing our desires. Melissa realized that she had been holding herself back due to insecurities and doubts. It was a transformative moment, as she realized that she needed to break free from those limitations within herself. We've come to understand that we are the ones who often imprison ourselves with our own fears and concerns.
We encourage you to declare your freedom from the pain and regret of the past, the fears and uncertainties of the future, and the expectations of others. You have the power to live authentically, courageously, and with gratitude…or however you want to live! That is the beautiful thing about freedom.
Hit play now to discover more about finding freedom within yourself and join us in creating a future filled with love, growth, and meaningful connections. Together, let's embrace our true selves and shape the destiny of our families. We're excited to witness the incredible transformations that lie ahead.
LINKS:
Website:
Social:
NEW: What Culture are You Creating In Your Family?
Episode Minute By Minute:
0:42 Introduction and reflection on recent episodes
2:05 Sharing about spending time at the local pool and discussing the 4th of July
3:30 Reflecting on the concept of freedom and finding freedom within oneself
5:30 Melissa's realization about imprisoning herself and breaking free from insecurities
8:00 Discussing the importance of declaring freedom and choosing one's attitude
10:30 The power of shaping one's past and future by living in the present moment
12:00 Sharing an example from church and the courage to overcome self-imposed limitations
15:00 Emphasizing the freedom to be oneself and the opportunity for personal growth
17:00 Linking the idea of freedom to Independence Day and the founding fathers' intentions
20:00 Encouraging listeners to declare their freedom and live authentically
22:00 Discussing the book "The Untethered Soul" by Michael Singer as a resource for deeper exploration
23:30 Closing remarks, expressing excitement for future episodes, and leaving a final takeaway
JOIN OUR FAMILY BRAND NEWSLETTER!
Join our Family Brand newsletter to discover monthly inspiration on how you can level up your family culture, and become a better parent, a better spouse, and build a stronger family.
More peace, connection, and fulfillment at home might be just one email away!