Help Your Kid Deal With Their Mental Health and Depression with guests Justin and Megan Martin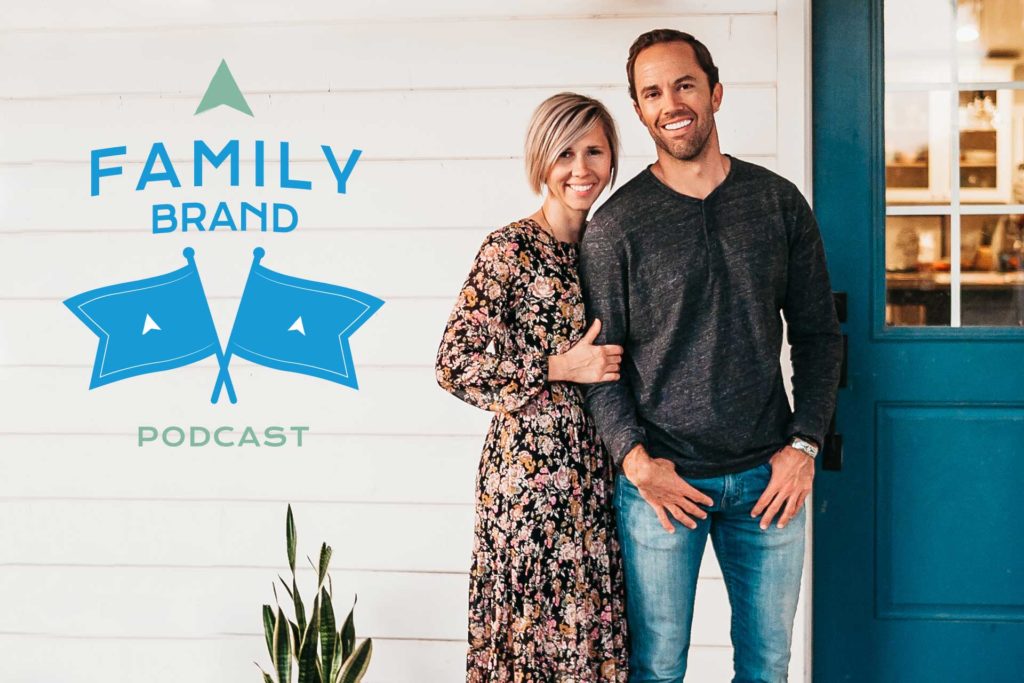 Trigger warning: In this episode, we talk about mental health issues and experiences with raising a kid with thoughts of suicide. If you find any of these topics overwhelming or triggering, we encourage you to skip this episode for now and come back when you are ready.
September is Suicide awareness month. This episode originally was published in September of 2022. Whether you hear this episode around that time or in the future, take some time to be aware of the ones you love. It can be easy to get into your own routine and not pick up on the warning signs from those around you. If you see someone exhibiting signs of Suicidal thoughts or tendencies. It's time to speak up and do what you can to get them help. Dial 988 for immediate help or check out the resources below.
Welcome to episode 96 of the Family Brand Podcast! Today we are joined by two incredible people who we are excited to know and introduce you to. Hit play to meet Justin and Megan Martin! A few weeks ago, we got an Instagram notification that someone we didn't know (Megan) tagged us in a new post.
When we clicked through to see the picture…
Our hearts were overflowing with gratitude and honor. Megan shared a picture of their wall where their "Family Values" were hanging and the caption expressed her experience with our Family Brand Program. It was so humbling to hear how these total strangers heard the podcast and took action on creating a better future for their families.
Of course, they didn't stay strangers for long because we had to send them a DM and get to know them. We are so glad we did because this family and their story are nothing short of amazing. During this conversation, the Martins will authentically share all the ups and downs of helping their kid walk through a dark season of depression and other mental health issues.
After the pandemic, physical and mental health is a top priority for many of us. If you are growing in this area as a family, we hope this conversation will help you navigate whatever life throws at you and give you more tools you need to succeed! To connect with us and see the resources mentioned during this show, follow the links below!
More Of What's Inside:
Raising Teens in 2022
Life as an entrepreneurial family
How we met Justin and Megan
A few silver linings of the pandemic
How to help your kid in the valley of depression
Suicidal signs to look for
The most helpless a parent can feel
How The Martins created the Family Brand
And much more!
Links From This Episode:
Website-Suicide Prevention Tools
https://psychiatry.org/patients-families/suicide-prevention
Website- Suicide Prevention Skills
Website:
Social:
Free course:
Episode Minute By Minute:
0:02 Why this conversation matters more than ever
2:51 Get to know Justin and Megan Martin
9:16 When you find out your kid is suicidal…
24:50 What it takes to turn your family around
30:00 The power of showing up as a community for those snuggling
42:41 Advice for parents worried about their kids' mental health
46:28 Asking for help doesn't mean you're weak
JOIN OUR FAMILY BRAND NEWSLETTER!
Join our Family Brand newsletter to discover monthly inspiration on how you can level up your family culture, and become a better parent, a better spouse, and build a stronger family.
More peace, connection, and fulfillment at home might be just one email away!