Roots and Wings: Creating Strong Family Connections for Lasting Legacies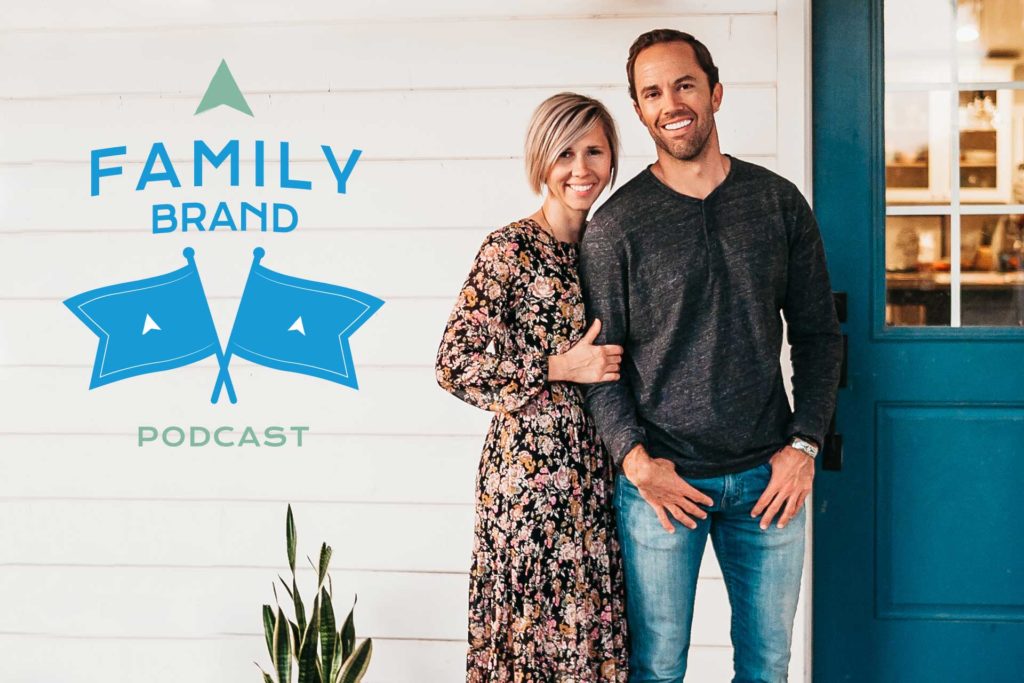 In the latest Family Brand Podcast episode, Chris chats with his buddy and guest, Scott Donald. Scott and his wife, Amy, were among the first to check out Family Brand before it was even fully launched. They were definitely ahead of the curve!
Scott is a loving husband, a committed father, and a successful entrepreneur. He's also the author of the popular book "Value Creation Kid: The Healthy Struggles Your Children Need to Succeed." This book has reached and helped an impressive 6 million families! Scott really knows his stuff when it comes to teaching kids about money.
Not only does Scott make an impact that way, but he also hosts the well-received podcast for families, Smart Money Parenting. He's done a lot to help families, and it's pretty inspiring!
Scott's newest project is Gravy Stack, a top-notch educational app for kids and teens. It was created to help young folks understand money before they strike out on their own, something that can have a big impact on their lives. Gravy Stack offers a cool 100 games to teach kids all about money management. Scott's goal is to help 50 million kids become financially smart, getting them ready to handle the real world with confidence.
And here's something interesting: Scott recently talked to 100 wealthy families to figure out what makes them successful in keeping their wealth over generations. He discovered that most families don't manage to keep their wealth beyond the third generation. From this research, he gathered some practical lessons that can apply to anyone, no matter their financial situation.
Hit play to listen to Chris and Scott explore these important lessons! You'll learn how to guide your kids to become confident and responsible people who are driven by values. You really should catch this episode. It's full of insights that might just make a big difference for you and your family's future!
LINKS:
Website:
Social:
NEW: What Culture are You Creating In Your Family?
Link to GravyStack: https://www.gjk9ytrk.com/3J67C1/GTSC3/
Episode Minute By Minute:
00:46 Join special guest, Scott Donnell
01:45 Scott is an entrepreneur and best selling author of "Value Creation Kid"
01:51 Scott is the leading voice in helping parents teach their kids good money skills
02:18 Scott also runs Gravy Stack, the world's first banking app for kids and teens that plays like a game
03:02 90% of all families who pass along any kind of wealth, by the third generation all of the money's gone
04:01 Scott shares the principles needed to build a family legacy
08:27 The key is not to keep children from struggle, but to set them up for healthy struggles
08:53 Money is not the goal, value creation is
10:02 Kids need to learn the mindset of value creation
11:31 Emotional value is how you think, encouraging them, lifting them up
12:32 Value can be created in every situation, and money follows value
13:49 Parents need to let their children go through the struggle and be their guide through it
14:32 Scott shares about the "value creation cycle"
15:12 Healthy struggles prepare our kids to be confident and prepare them for wealth
16:25 Parents should pass on heritage as the goal, not inheritance
17:42 If you have the money, you will not create value as a lifestyle if you're handed that money
18:19 Scott shares that it's way more about what you leave in them, than to them
19:08 Scott says to stop working for your kids, but do stuff with them
23:20 Scott challenges not to outsource your parenting, being with them will last longer than what you leave for them
25:26 Family experiences should be planned and prioritized
26:45 Scott shares the priorities that he lives by and recommends for any family
27:31 Money is a powerful tool, not the goal. It can buy freedom and enable generosity
34:25 Kids take on responsibilities in the home for free. They cover expenses like toys, gifts, outings, etc.
37:01 Parents save money by passing off expenses to kids
39:15 Extra pay system with 55 home gigs allows kids to earn money and learn financial responsibility
42:00 The goal is roots and wings. Parents want their kids to be interdependent, connected, and capable in the real world
42:58 Scott's family values: Faith, Family, and Fish (Fun, Adventurous, Integrity, Service, Hard Work)
JOIN OUR FAMILY BRAND NEWSLETTER!
Join our Family Brand newsletter to discover monthly inspiration on how you can level up your family culture, and become a better parent, a better spouse, and build a stronger family.
More peace, connection, and fulfillment at home might be just one email away!