Life Is An Adventure: How To Start Living More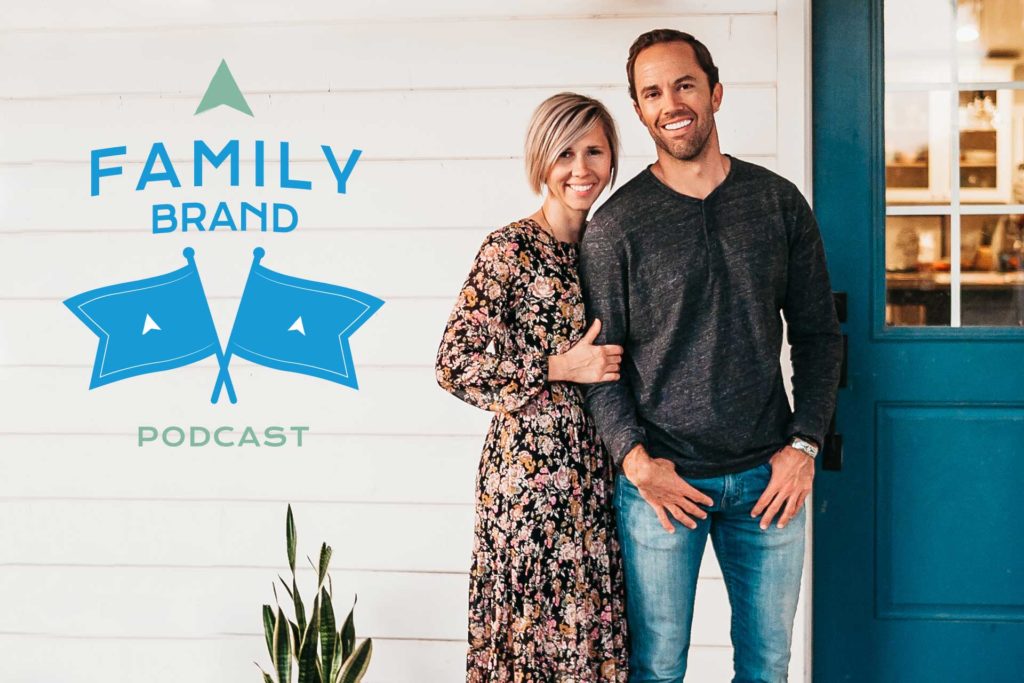 Hey, it's Chris and Melissa back for another Family Brand Podcast!
This is a special recording for us because we're back on the North Shore of Hawaii! We love this place and feel like it's where we really gained a lot of momentum with our podcast.
If you have been listening for a while, you know we've recorded over half of our episodes here. Being back reminds us there's just something special and magical about this vibe that attracted so many amazing people to support us. Thanks again for listening to our show! We find it an honor to spend time with you every week.
Today we're chatting about the idea of life as one big adventure. We talk about our own experience of living on the North Shore in 2021 and how we felt called to take our family on an adventure, selling everything we owned and moving there. Although we moved back to Arizona, we're back in Hawaii for the month of February, taking advantage of a unique opportunity that came up.
A lot of people have been asking us about our kids' school, but we believe that life is meant to be lived, and that we can choose how we want to live and raise our kids. We see life as one big adventure, meant to be lived and played to win. This may sound easier said than done, but over the last few years we have learned how to live outside the box and not let things like school systems or others opinions hold us back from experiencing all life has to offer. 
In this episode we encourage others to think of life as an adventure too and to question the "shoulds' ' and "supposed tos" that you may not even realize you are living by. We know that stepping outside the box can sometimes mean facing criticism, but we believe that the criticism says more about the criticizer than the criticized.
We encourage everyone to have the courage to truly live! If you know another powerful couple or friend who needs to hear this reminder, help us spread the word and share this episode with them.
More Of What's Inside:
An analogy that proves your limitless
How life experience can be more powerful than reading
It's okay to step out of the box
What to do when you face criticism
Living an adventurous life encourages others to do the same
Gradually becoming more adventurous still counts
Why we are back in Hawaii for a month
The Inexplicable Laws of Success
And much more!
Links For This Episode:
Website:
Social:
Free course:
Episode Minute By Minute:
1:00 Why we are back in North Shore
3:30 We moved for a month
6:30 is life just one big adventure?
9:04 Common regrets at the end of life
10:21 What does living life look like to you?
13:11 Why most people really criticize you
14:13 Our encouragement for you today
16:16 Step #1 to creating your dream life
JOIN OUR FAMILY BRAND NEWSLETTER!
Join our Family Brand newsletter to discover monthly inspiration on how you can level up your family culture, and become a better parent, a better spouse, and build a stronger family.
More peace, connection, and fulfillment at home might be just one email away!