We Prioritize: The First Strength of Strong Families (What Makes a Strong Family? – Part 1)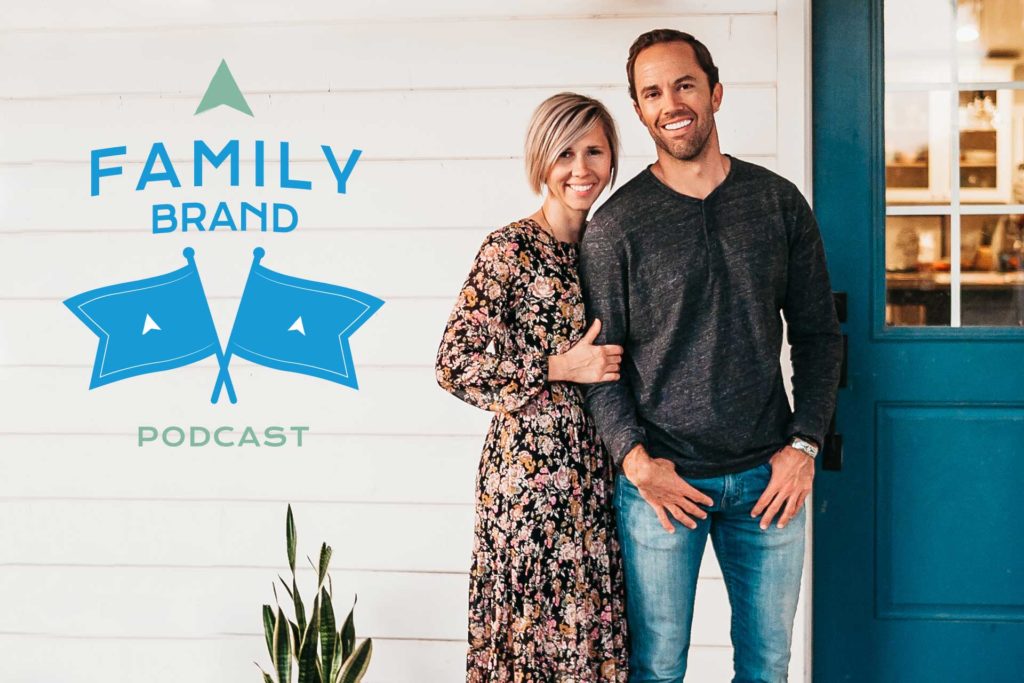 Welcome to this week's episode of The Family Brand Podcast! We are recording from the North Shore, and feeling happy and nostalgic about living here full-time.
Recently, we have been getting a lot of questions about our Family Brand program so we decided to take a few of the core principles we teach and unpack them one at a time here on the podcast. We are starting off this series with "we prioritize."
This is where we self-identify our priorities and how we can show up more powerfully and present for our kids and loved ones. Research from the University of Nebraska highlights the six things that make a strong family the first strength they discuss is prioritizing family.
When parents prioritize their family, everyone's life changes for the better and has positive effects for years to come. We understand this one is easier said than done, all the distractions and commitments that modern life brings.
That's why we are keeping it simple and want to encourage you to just ask yourself… "Am I building a life around my family or building my family around my life?" You may have to read that question again to let it sink in. It can be profound and confronting at the same time.
Hit play to hear our list of practical ways we are prioritizing our family in 2023 and building a life where everyone feels loved and seen. If you want to take these ideas even further and start applying them in your own family, here is some homework for this week's episode!
To take this month's theme of prioritizing family to the next level. This month Chris and Melissa challenged everyone in the Family Brand Program to have a screen-free day and just play together as a family. This activity could look different for every family, but trust us the memories are with it!
Overall, we hope you use this episode as a reminder that making family a priority takes intentional effort, but the benefits are immeasurable. And remember, "it's not about being perfect, but it's about being intentional."
More Of What's Inside:
What the research says about creating a strong family
Why it's harder than ever for families to stay connected
Practical ways to prioritize family are having family meals together
What entrepreneurial families need to remember
How to know if your family is getting enough from you
Why we are so passionate about this topic
Awareness is key to prioritizing family
How to show up even in the small things
And much more!
Links For This Episode:
Family Brand Podcast-Importance of Family Meals with guest Karlie Burnham: https://familybrand.com/reviving-the-family-dinner-why-eating-together-is-important-with-karlie-burnham
Website:
Social:
Free course:
Episode Minute By Minute:
3:01 How these principles build on each other
4:47 Most families feel like they are too busy
5:39 Practical examples of prioritizing family
7:04 Why we have meals together as a family
8:00 Common lies entrepreneurs tell themselves
9:40 How we are learning to connect more
11:00 Is your family getting your best?
13:38 The power of showing interest in their interest
14:44 Recap and action steps for every listener this week
JOIN OUR FAMILY BRAND NEWSLETTER!
Join our Family Brand newsletter to discover monthly inspiration on how you can level up your family culture, and become a better parent, a better spouse, and build a stronger family.
More peace, connection, and fulfillment at home might be just one email away!